Companionship Calls
Companionship calls providing a listening ear, socialization, and friendship.
Providing a listening ear, socialization, and friendship.
Our Companionship Calls Program

A companionship call is an opportunity for our clients to stay and feel connected over the weekend. It is not always possible for a family member to check in with their loved ones as much as they would like to. Our calls aim to provide emotional support, social interaction and help reduce anxiety, depression, and isolation for older adults, all the while providing caregivers with a piece of mind in knowing their loved ones are not alone.

Our Companionship Call Program's goal is to support independence of seniors by enriching their social interactions and overall well-being.

Our program is a free service with scheduled calls tailored to meet our clients' needs. Our calls can vary from a 5-minute wellness check in to a longer social chat and our clients are partnered with staff based on their preferences, interests and language.

Our calls can provide additional support and can be used for medication and meal reminders, or just a general check-in and friendly chat.

We look forward to our next call together!
Contact us for more information about our Companionship Calls program
Connect with us today!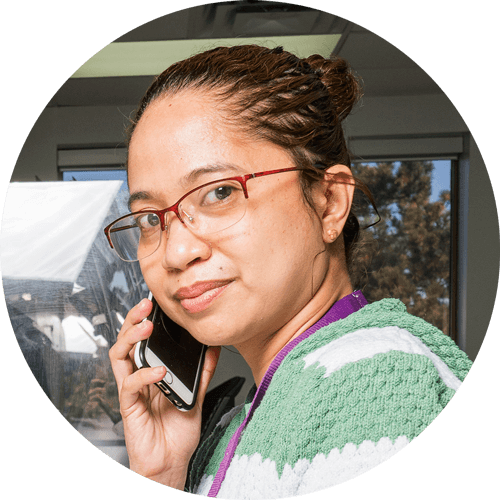 Sign up to receive the latest news from Lumacare