Exceptional care has
always

been our focus.

With an unrelenting commitment to exemplary quality, paired with a passion for excellence, we devote each day to bringing light into the lives of the people we serve.

We began by serving meals. Now, we serve the community.
annual dedicated volunteers
From the Beginning
What began as a three-day-a-week Meals on Wheels program, has blossomed into an agency of 250+ staff who serve 3,500+ older adults each year.
This is Inger Holm, the woman who began it all here at Lumacare.
Back in 1974, Inger identified early on the need for a Meals on Wheels program for older adults in the Downsview community. As a local nurse, Inger used her skills and knowledge to serve others and, with a small grant in hand, founded Downsview Services for Seniors. 
For the next 15 years, Inger worked to secure sustainable funding, expand programming, and meet the changing needs of the community being served.
In 1989 Inger retired, but her legacy and her passion for helping older adults continue to make a lasting impact.
Our founding visionary passed away in late 2019. Inger Elisabeth Holm will always be remembered.
Watch Video

Our Mission
Lumacare enhances, engages, and empowers the members of our diverse community by providing equitable, accessible and high-quality services.
Our Vision
Achieve excellence and providing leadership in family-centric health and social services in our diverse community.
Lumacare Values
We value quality, dignity, compassion, innovation, inclusion, partnerships, and leadership.
Our Person and Family-Centred Care
Lumacare believes in a person and family-centred approach that is based on a philosophy of care, intervention and support that empowers older adults to be active and knowledgeable partners in their service delivery.
Providing
exemplary care

is in our DNA

"Lumacare Services has gone beyond the requirements of the Accreditation Canada Qmentum Program and demonstrates excellence in quality improvement. Accreditation Canada commends Lumacare Services for its ongoing work to integrate accreditation into its operations to improve the quality and safety of its programs and services."

– Accreditation Canada
Agency Reports and Documents
Looking for Lumacare's agency reports including strategic plans, brochures, and annual reports?
Check out our Agency Documents for more information.
Connect with us today!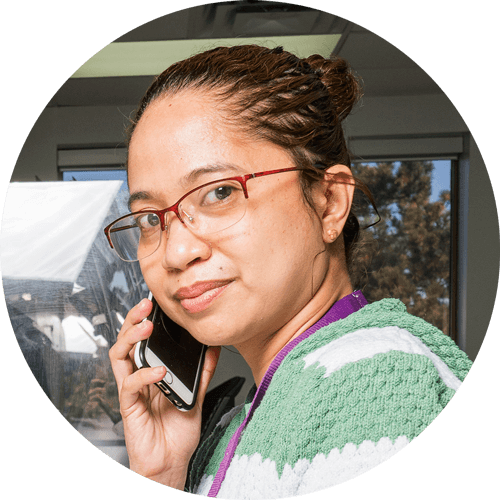 Sign up to receive the latest news from Lumacare