Transportation Services
Supporting the independence of older adults
By Lumacare and iRide Plus
What is iRidePlus?

In partnership with iRidePlus Toronto, our Transportation department provides easy and affordable driving services to help older adults get around the neighbourhood and across the city of Toronto.

Service Highlights

Rides may be provided to:

Medical appointments
Shopping centres
Supermarkets
Adult day programs

Scheduling a Ride
To book a ride, you can continue to call Lumacare at 416.421.2494 or you can call iRidePlus at 1.844.IRIDE.3301 (1.844.474.3301).

Reservations can be made up to 24 hours in advance and will be based on availability at the time of the call. Last-minute inquiries are welcome but rides will not be guaranteed.

If you need to cancel your appointment, please call 24 hours in advance. Last-minute cancellations will result in a cancellation charge.

Contact us
Service Details
Dates/Times
Office hours for booking rides:
Monday to Friday: 8:00 a.m.–5:30 p.m.
Rides available:
Monday to Friday: 8:00 a.m.–4:00 p.m.
Sunday: 8:00 a.m.–5:00 p.m.
Understanding Transportation Services Costs
0–5 km: $6.60
5.1–10 km: $10.50
10.1–15 km: $15.25
15.1–20 km: $18.75
20–25 km: $23.00
Over 25 km: $1.10 per km
Adult Day Program (ADP) ride $4.00
Outside catchment area: $5.00
Learn More About Our Transportation Services

What is iRidePlus ?
iRidePlus is a new transportation model with two lead agencies and 10 community support service agencies, including Lumacare, who will be providing door-to-door, assisted transportation to older adults 55+, and adults with disabilities who are not eligible for Wheel-Trans.

iRidePlus transportation services are available for ride pick-ups Monday to Friday, 7:00 a.m. to 5:30 p.m., with weekend service available upon request.

Clients are encouraged to schedule rides in advance. Same-day reservations can be accommodated, subject to availability.

Cancellations
To cancel a ride and avoid being charged a cancellation fee, contact Lumacare or iRidePlus by noon the day prior to your scheduled ride.

Visit iRidePlus
Contact us for more information about Transportation Services
Connect with us today!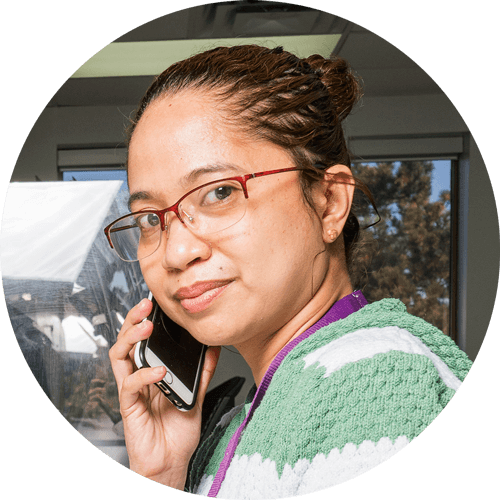 Sign up to receive the latest news from Lumacare