Food Services
Learn more about Lumacare's Food Services, and how we can get nutritious food delivered straight to your door.
Healthy food for individuals and families
What is Food Services?

Our team can help support you with various food security options including the delivery of frozen, ready-made meals and groceries straight to your door.

Program Highlights

Well-balanced, complete meals consisting of a soup, entrée, and dessert
Diabetic-friendly options that are low in fat
Lactose-free and gluten-free options, and items suitable for renal diets available
Minced and puréed diets can be accommodated
Options for low sodium, and controlled potassium and phosphorus diets
Culturally appropriate meals (e.g., halal, kosher, etc.)
Fresh groceries for those who prefer to prepare their meals independently

Contact us
Program Details
Dates/Times
Team hours:
Monday to Friday: 8:30 a.m.–4:00 p.m.
Delivery:
Based on scheduled availability
Location
Distribution from
155 Deerhide Cres, North York, M9M 2Z2
In partnership with various local community and social service agencies 
Cost
Frozen Program:
Complete meal: $7.35
Entrée: $5.30
Single item (dessert or soup): $2.05
If you are experiencing food insecurity please contact us for an immediate assessment to free food options
How to Order

Call us at 1.833.338.5862 to join the Lumacare family!
Complete an order form and agreement, then return it to our Food Services Department. Delivery schedule is based on availability. Please contact us to inquire.

Please note: someone must be available at the time of drop-off to receive your meals.

We intentionally support local BIPOC vendors for food supply and distribution. 
Food Services Menu Details
Complete Meal
A complete meal includes your choice of a frozen entrée, and one or two sides
COST: $7.35 per meal
Entrée
Your choice of a frozen entrée.
COST: $5.30 per entrée
Side
Your choice of any frozen soup or dessert.
COST: $2.05 per item
Testimonials
"Dear friends, I wonder if you realize what a blessing your Meals on Wheels food is to older people. As I am nearly 80 years old, I find it difficult to get outdoors, especially in winter. For the past year I have been getting your food and it makes a big difference. At my age I really only want one big meal a day and for one person it is hard to buy and keep fresh food; plus your meals give me so much variety. Since I have been enjoying your meals I feel much better both physically and mentally. Just the fact that they are delivered makes me feel like someone cares."
Evelyn S., Meals on Wheels client
Contact us for more information about Lumacare's Food Services
Connect with us today!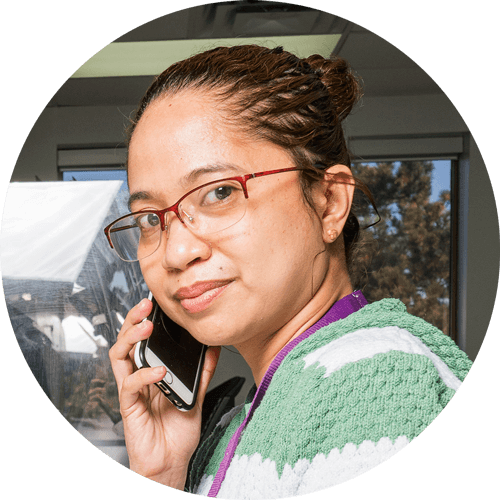 Sign up to receive the latest news from Lumacare